Does your current patio door lack the charm it once had? Are you looking for a great return on investment for a small home improvement project? Are you tired of living in a gloomy home that lacks natural light? There is one home improvement project that can solve all of these issues, and it's a sliding patio door! You can create a spacious look that will fill your home with natural light and seamlessly connect your home's indoor and outdoor space beautifully. In today's blog, we will be going over reasons to invest in a sliding patio door and how it can benefit you.
1. Enhanced Views
A sliding patio door will open up your home to the beauty of the outdoors. You will enjoy a better view when inside your home and outside on the patio. This lets you enjoy great visuals of your landscape and enhances a seamless flow between your indoor and outdoor spaces. You'll get to enjoy the glances as you enjoy your morning coffee or read your favorite book on the patio.
2. Energy Efficiency
Another major reason you should invest in sliding patio doors is that they offer your household significant energy efficiency benefits. Quality sliding patio doors help with the insulation inside your home, which keeps the interior temperature at a more comfortable level. Aside from giving you a comfier house, it also saves you money on your energy bills as it reduces your reliance on running your HVAC all day to keep your home's temperature at bay.
3. Enhanced Safety
Today's sliding patio doors come with solid security locks that are built right into them by the manufacturer. They have safety features that enhance the security of your home and prevent burglars from accessing your home. Having a patio door that lets you enjoy a good night's sleep is always worth investing.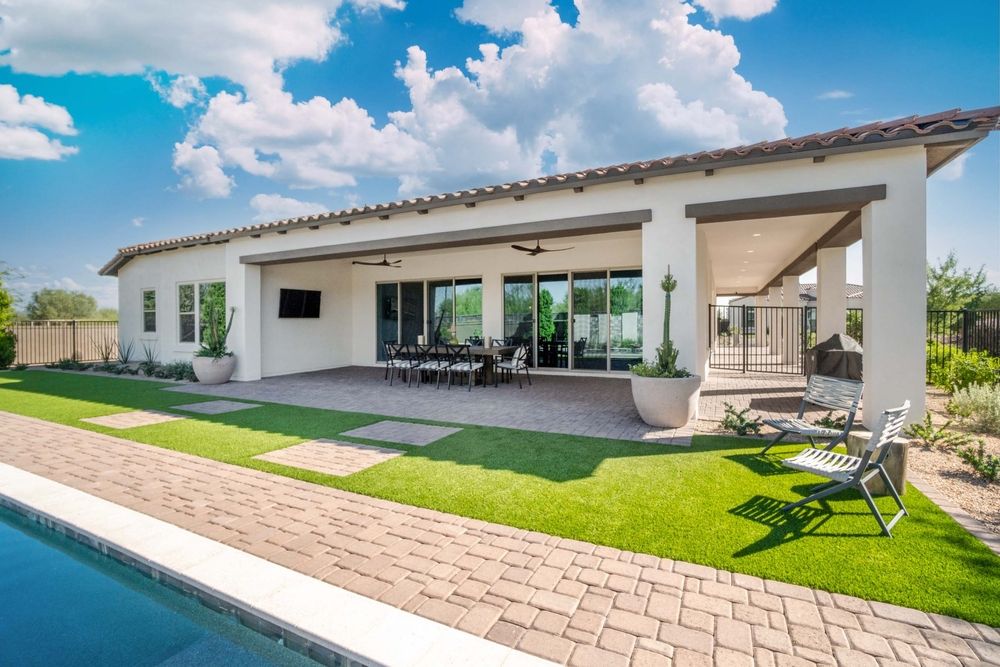 4. Boosted Curb Appeal
Sliding patio doors are known for making properties look appealing. The sleek and modern look enhances the aesthetics of your home, making it look stylish and sharp. Both the interior and exterior of your home will look nicer—especially under the sunny, beautiful weather that southern California has to offer.
5. Increased Home Value
If you're thinking about selling your home soon, installing a sliding patio door may be to your interest. These doors increase the value of your property thanks to the aesthetic and safety features they offer. Plus, the majority of buyers in California have "patio door" listed on their dream home wish list. This could potentially bring you more bidders and a greater ROI.
Where Can I Get a Sliding Patio Door?
Installing a sliding patio door is one of the best investments you can make for your home. It boosts the views, energy efficiency, safety, curb appeal, and value of your home. It connects your home's indoor space with the outside and gives you comfy entertainment options to enjoy with friends and family. We hope this blog helps you see the benefits of investing in a sliding patio door. If you're interested in installing a stylish sliding patio door in your home, be sure to contact Vista Windows & Doors. We offer a wide variety of stylish and energy-efficient patio door options and can help you select the perfect set for your needs and preferences. Give us a call at (626) 359-3600, or click here for a FREE quote!
Call 626-359-3600 and Visit our Showroom at 600 E. Fig Avenue Monrovia, CA 91016