Do you ever wish for the division between the inside of your house and the great outdoors? Installing the perfect patio door will help you create a seamless flow between your interior and exterior areas. That's why in today's blog, we will be going over the top ways to improve the appearance of your home with patio doors.
How to Improve the Appearance of Your Home with Patio Doors
Add Natural Light to Your Living Space
Investing in patio doors with large glass panes is essential if you want to enjoy the view of your outdoor area. The idea is to make your exterior and interior areas feel unified. If increased natural light is your goal, making sure your door is as unobtrusive as possible is vital. There are several patio doors to choose from, such as French doors and sliding patio doors. If natural light is your top priority, we would recommend going with a sliding patio door. Since these doors have thin frames and large clear panes, capturing every last ray of sunlight will be easier!
Connect Your Backyard with Your Interior
In order to establish a connection with the outdoors, your patio door should be open for the most time. While the weather here in southern California is mostly enjoyable, it's important that your patio door provides you with ample protection. Patio doors should have a weatherstripping system that will keep your home comfortable on those rare rainy days. This will let you enjoy the view of your backyard, whether it be sunny or raining.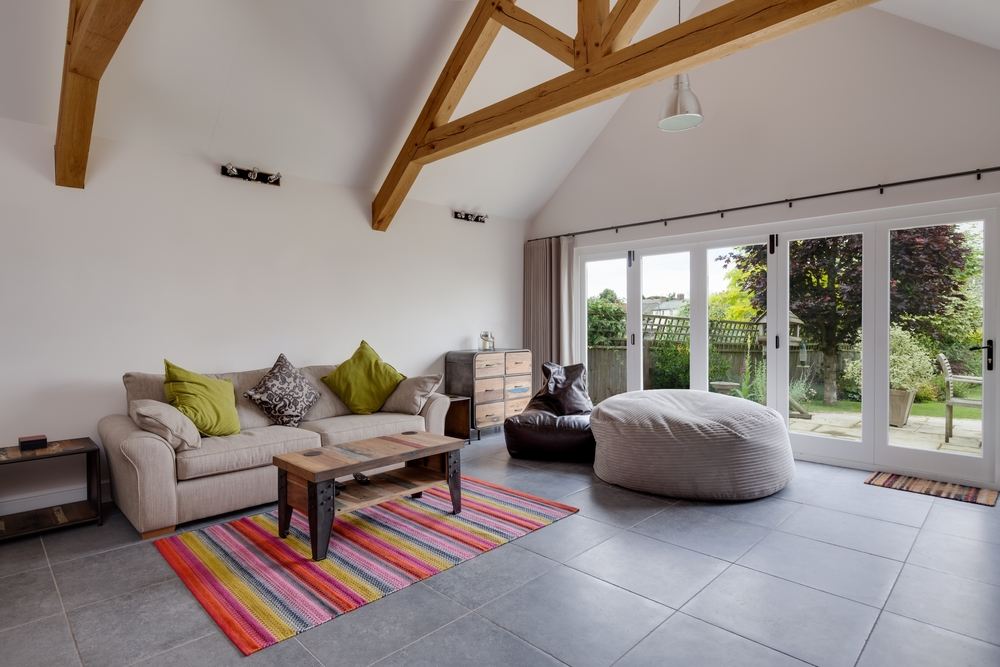 Customize Your Patio Door to Reflect Your Style
Every household is different and every family has their own tastes and preferences. With that said, choosing the right style is important. There are two main styles to choose from, and each has unique features that may appeal to you more:
Sliding Patio Doors
Sliding patio doors have a more modern look with a sleek and sharp design. They have thin frames that allow for maximum visibility with more glass surface area. If your home style is leaning towards modern and simple, sliding patio doors may be the better choice for you.
French Doors
On the other hand, French doors exude an elegance and charming style that is reminiscent of European architecture. They typically have a grid, giving your home a more colonial style. If you have a traditional-style home and have a style that's leaning more towards vintage, this patio door style may be the preferred choice for you.
Patio Door Design Ideas
As previously mentioned, there are many ways to customize your patio doors. After you've selected the type of patio door you want, you can then analyze the features you would like. You can choose to add customized grids or select a different style frame. You can customize the look of the following elements:
Grid Style:
5/8″ Flat
5/8″ Sculptured
1″ Sculptured
Grid Patterns
Colonial
Perimeter
Queen Anne
Frame Options
Block
Flush Fin
Brickmould
Rail Styles
Standard Style 2 ¾" Rail
French Style 4 ½" Rail
No matter which patio door style you decide to go with, it will significantly help boost the appearance of your home both inside and out. We hope this list of the top ways to improve the appearance of your home with patio doors helps! If you're ready to install a patio door in your home, give us a call at 626-359-3600 or click here for a FREE quote!
Call 626-359-3600 and Visit our Showroom at 600 E. Fig Avenue Monrovia, CA 91016