Are shutters a good investment? Do shutters help increase the value of my home? These are questions we hear from homeowners all the time. If you're thinking about installing shutters in your home, of course you want to know. The good news is YES! Shutters significantly help increase the value of your home! How exactly? In today's blog, we will cover the top ways shutters can help increase your home's value.
Boosted Aesthetic Appeal
One of the ways shutters help increase your home's value is thanks to their gorgeous aesthetic appeal. They offer homes a timeless look that instantly boosts the overall look of the home. They are also known for giving homes that "expensive" look that all homeowners desire. This really helps raise the value of the house in the eyes of potential buyers. Regardless of whether you plan on selling your home or not, everyone wants to enhance the look of their home!
Enhanced Security
In addition to boosted curb appeal, shutters also provide privacy and security—making them a good choice for homes in urban areas. During the night, interior lights and T.V. can make your home completely visible from the outside. This can put you at higher risk for burglary as potential burglars have the opportunity to see what's inside your home. Fortunately, with shutters, you can simply close them during the night and enjoy a more private environment. A safer home is always a better home, which is why shutters are a great plus for homebuyers looking for a safe place for their family.
Privacy and Light Control
Home privacy is important for many homeowners. Shutters give homeowners the freedom to decide how private they want their home at any given time. When closed, shutters offer complete privacy and block out a large amount of light. This makes them ideal for bedrooms, bathrooms, and living rooms. Whether you want to enjoy a good movie in the dark or want privacy for your beauty sleep, shutters are an excellent feature for your windows. From bright rooms with plenty of natural light to dark, relaxing environments for chilling, shutters give you the option to enjoy the best of both worlds!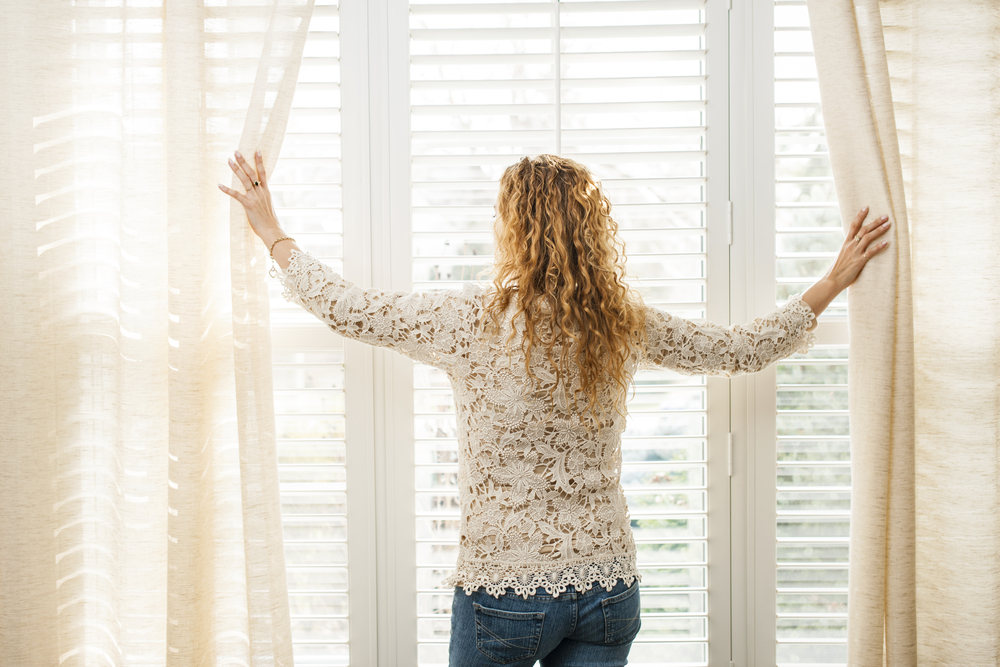 Energy Efficiency
Another major reason why shutters help boost the value of your home is thanks to their energy efficiency benefits! By blocking the direct sunlight that enters your home, shutters help keep rooms cooler during the summer season. During the winter, they help provide an extra layer of insulation, which helps reduce heat loss through your windows. As a result, homeowners will enjoy more comfortable indoor home temperatures and decrease their energy bills.
For homeowners (and buyers), shutters are an attractive option for both their form and function. They help increase home value by boosting home curb appeal, security, privacy, light control, and energy efficiency. If you're looking for high-quality shutters for your home, Vista Windows & Doors is more than happy to help! Give us a call at (626) 359-3600, or click here for a FREE quote!
Call 626-359-3600 and Visit our Showroom at 600 E. Fig Avenue Monrovia, CA 91016